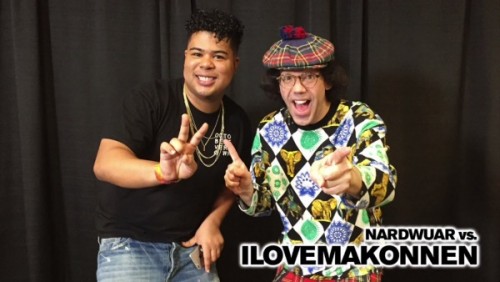 The "Human Serviette" himself head down to Austin last week during SXSW and did a slew of interviews. On his trek through the festival events, Nardwuar took time to speak with OVO's ILoveMakonnen, and as always dug into his music background and dropped off a few surprise gifts.
Tune into the quirky host and ILoveMakonnen's entertaining interview below!
© 2015, Oktane. All rights reserved.