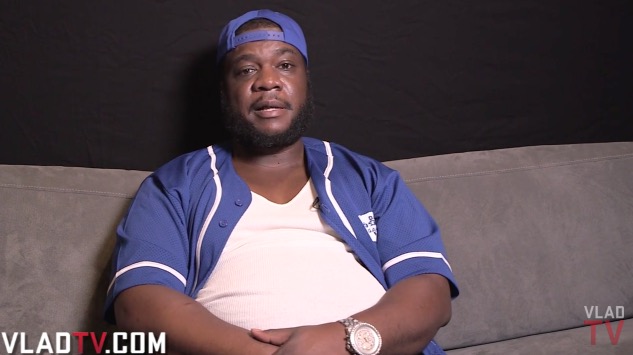 AR-AB the top goon of Philly spoke on Drake mentioning him in his "Back To Back" record dissing Meek. He was asked why was his name mentioned, and he replied because he is the top goon of Philly. He also spoke on his current relationship with Meek Mill and he replied "he don't know." He said overtime he talks to Meek they still cool, but ever since the "Back To Back" record came out he been hearing rumors they have problems. Ab also shares his thoughts on Meek "I Wanna Know" track dissing Drake. He finishes this clip by asking AR-AB a hypothetical question, what if Meek Mill called you to hop on a diss track dissing Drake, would you do it? Ab replied "no because I aint dissing nobody for anybody."
Vlad sat down with OBH's AR-AB to discuss an array of topics. He asked Ab his take on rappers having ghostwriters. Ab said he wasn't shocked because he always believed most guys don't write their own raps. Ab went on to say he feels he is the only one who lives what he raps about. Vlad also asked Ab do he know Louie V Gutta, and LVG statement on saying he helped Meek with a few songs. See what he had to say below.
© 2015, @BWyche. All rights reserved.