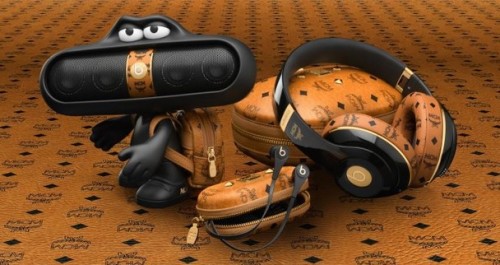 Beats By Dre emerged into urban culture allowing the "common man" the opportunity to experience music in as on the go, as if they were in a studio like setting. Currently the leader of the audio industry, Beats By Dre has managed to become a billion dollar company, founded by the likes of Interscope Geffen A&M Chairman, Jimmy Lovine, & Dr. Dre.
The company has gone on to expand into an even larger brand through their partnership with Apple, & now has taken a step even further as the lead innovator of audio brands with the newly found coalition with German luxury brand, MCM.
The Beat Studio Wireless headphones, Beat Pill Character bundle which includes the portable wireless speaker & stand, & the Tour earbuds will all be included in the new Beats By Dre/MCM monogram collection.
Check in to the Beats By Dre online store for further release information & keep it locked as more details surface.
© 2015, Niyah Nel. All rights reserved.