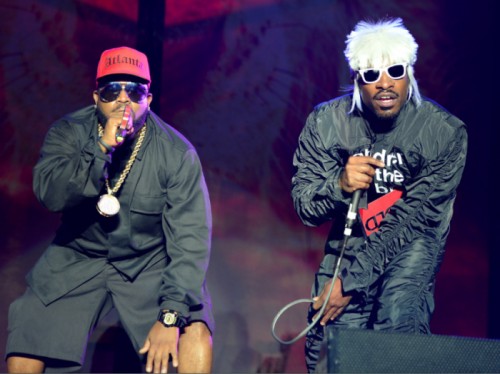 The year of the Super Bowl when Justin Timberlake & Janet Jackson gave an unforgettable performance that was induced by a huge wardrobe malfunction would have been a completely different story had Outkast simply said "yes".
In a recent interview with Dan Le Bartard, Sir Lucious Left Foot announced that the 2004 Super Bowl Halftime performance was originally offered to Outkast, but because they wouldn't allow Andre 3000 to perform "Hey Ya" & "The Way You Move" in full, the group declined.
The topic was brought up when Big Boi was talking the best performance Outkast has ever had, which was their NBA All-Star game performance they gave that same year, 2004. Big Boi says the two aren't bitter at all about the missed opportunity & would love to be invited back.
That would be EPIC.. Listen to the full interview here.
© 2015, Niyah Nel. All rights reserved.