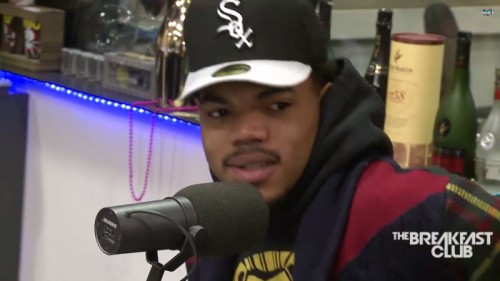 Chicago artist Chance The Rapper gets his turn over at The Breakfast Club, as we get in tuned to who he is. Chance chats it up about getting caught with weed at school, meeting Troy Ave after he called him a 'weirdo rapper' and who he is as an artist. He pretty much kept quiet as far as releasing music goes in 2013, but he plans to change that this year. His band The Social Experiment, is set to liberate their "Surf" project this year, and CTR gives us insight into what to expect from the record.
Watch Chance and fellow Social Experiment member Donnie Trumpet, chop it up with the Breakfast Club below!
© 2015, Oktane. All rights reserved.