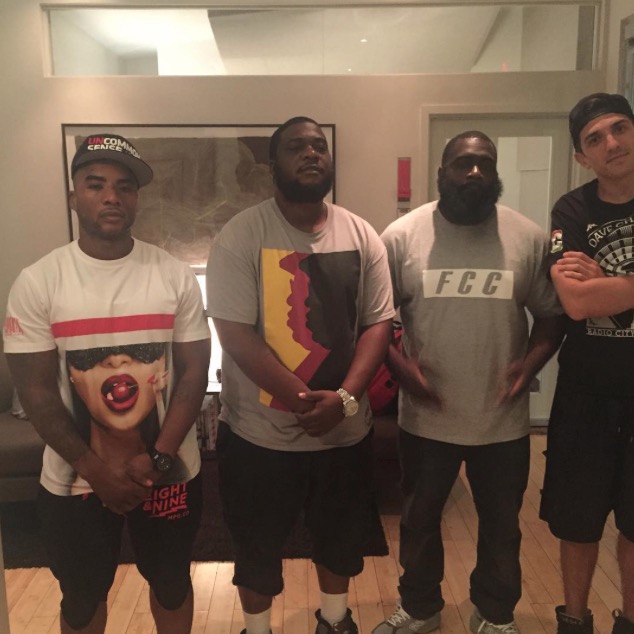 First off if your new to podcasts and love hip hop you should subscribe to The Brilliant Idiots and Tax Season podcasts. I stumbled upon The Brilliant Idiots podcasts a few months ago and been listening every week. Besides getting two hours of unfiltered Charlamagne Tha God, you get Andrew Schulz who is a comedian and can be seen on MTV's Guy Code TV show. The two together are hilarious, they speak on racial issues, hip hop topics, and August 10th when Kylie Jenner turns 18 years old.
On today's podcast they interview Philly's finest AR-AB and Dark Lo. The interview with the two OBH frontmen start at the one hour and ten minute mark. AR-AB shares his background, being shot over thirteen times in his life, his affiliation with Cassidy, being a co-defendant on Cassidy's infamous murder case and more. They discuss the Philly rap scene, Meek Mill, AR-AB possibly signing to Drake's OVO label and more below.
1:10:00 AR-AB and Dark Lo gets interviewed.
1:35:00 They ask AR-AB about his relationship with Meek Mill.
© 2015, @BWyche. All rights reserved.