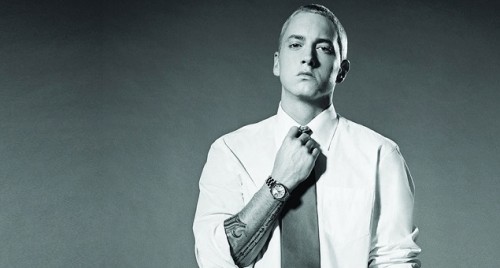 Slim Shady & Shady Records just made a genius move.. literally.
As of today, Eminem & his imprint label are partners with Hip-Hop's leading lyric & annotation site, Genius.
He spoke during a press release earlier today:
Coming up we would always obsess over the lyrics from our favorite MCs… Picking everything apart, trying to get into their heads. I still do that today and Genius helps to make it a worldwide conversation. Pretty amazing to me.
Through their newly formed alliance, Eminem will annotate the lyrics of his own music, as he's been doing, & now Genius will also serve as the official lyric engine for his website as well as anything else internet-based concerning Shady Records.
Genius, being nearly the only credible music annotation site has made a few smart moves this year with their recruiting of Rob Markman to the team as well. We'll be tuned in to see what they have next for us..
© 2015, Niyah Nel. All rights reserved.