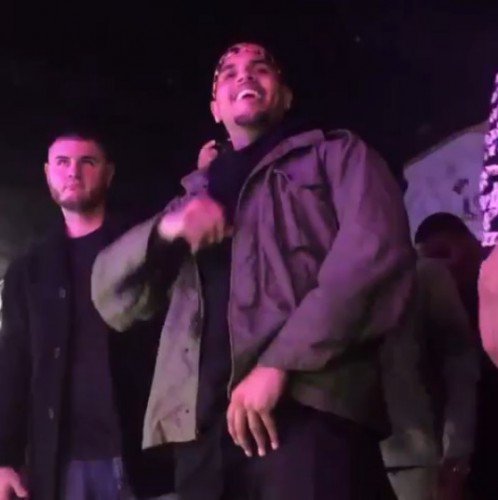 Last night, shots rang out at during a Chris Brown performance at a VIP event hosted by DJ Big Von and Black Marc of the local radio station 106 KMEL out in San Jose, California. While Brown was performing "Loyal" on the Fiesta Club stage, a fight broke out. Brown then said into the mic, "Oh them ni**as is getting it in over there." The fight quickly escalated into multiple shots being fired at 1:20 a.m. PST. Brown was quickly removed off stage by security for safety while hundreds of fans ran to escape the madness.
Brown left unharmed; however four victims were rushed to the hospital immediately and one person showed up to the ER rather later after the incident had occurred. All five victims are expected to survive; several people were detained for questioning regarding the incident.
This is not the first time a shooting has occurred in Chris Brown's attendance. Back in November, shots rang out during Chris Brown's MTV VMAs pre-party that took place at the 10AK nightclub in West Hollywood, Los Angeles. Six shots erupted, resulting Death Row mogul Suge Knight being shot. He was released out the hospital four days later.
The shooting in San Jose takes place just days before Brown embarks on his Between The Sheets tour with Trey Songz and Tyga. Check out the tour dates here.
© 2015, miixtapechiick. All rights reserved.