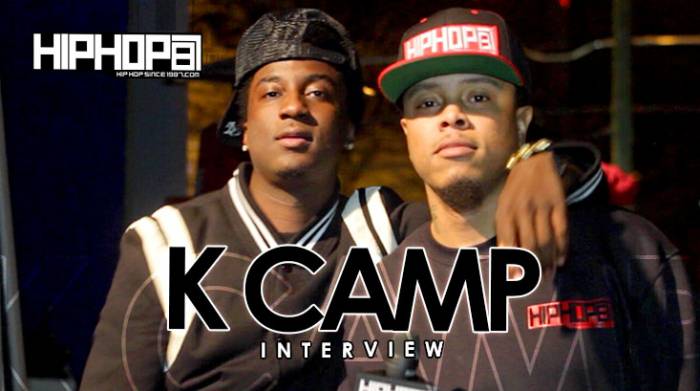 Recently, we caught up with Interscope Recording artist K Camp to get some insight on his new project "One Way." The project hits the streets and internet today, January 19th, which is Martin Luther King Jr. Day. K Camp breaks down why he decided to release his ten track project on this special day.
The 'One Way' project features ten tracks. Production comes from Big Fruit, who K Camp talks about his relationship with the producer. With the goal to touch more then his core fans on this project, K Camp worked with artists Ty Dolla Sign, Lil Boosie and many others. K Camp explained why he worked with those artists on this project and more.
With 2015 just starting off, we ask K Camp about his plans this year. He mentioned the 'One Way' project was his main concern but shared some of his upcoming moves with us. He did mention Chris Brown was slated to be on the project, but he plans on saving it for his 'Only Way Is Up' album. Yes, K Camp is working on a new album titled 'Only Way Is Up'.
Before concluding the interview, K Camp informed us that the best is yet to come. 'One Way' will feature some of his best work to date but nothing compared to what he has planned for the future.
The interview was conducted by HHS1987's Eldorado. The interview was shot by HHS1987's Brian Da Director.
Follow On Instagram & Twitter:
@KCamp427
@Eldorado2452
@HipHopSince1987
@BrianDaDirector
© 2015, Eldorado2452. All rights reserved.