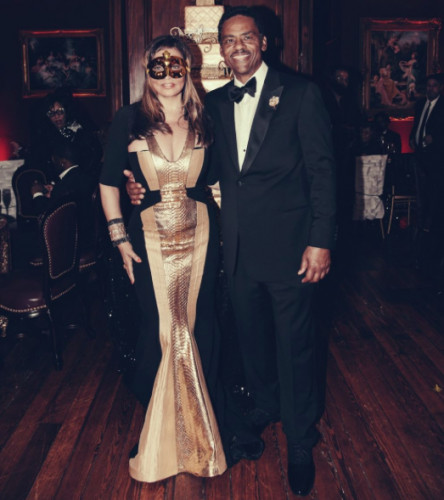 The Knowles-Carter family has always been admired for their ability to keep their lives very private, even with them being one of the most famous families in the world. Even with their keen seclusion from the media & nearly all else, some of their troubles tend to seep into mainstream media. When that happens, sh*t hits the fan.
Years ago, news got about Beyoncé's father & former manager, Matthew Knowles had an affair and spawned an illegitimate child, leading to divorce between he & Tina Knowles. Following her divorce, Tina was advised by her world renowned son-in-law to date younger men (which most women of status typically do). Although Tina, 61-years-old didn't take her son's advice, she did indeed find love again. This past April, she married famous actor, Richard Lawson(68-years-old). Clearly, Mama Knowles does just find without having a "young buck" in her world. As far as her sex life, she says its very healthy.
Stella got her groove back, honey.
© 2015, Niyah Nel. All rights reserved.