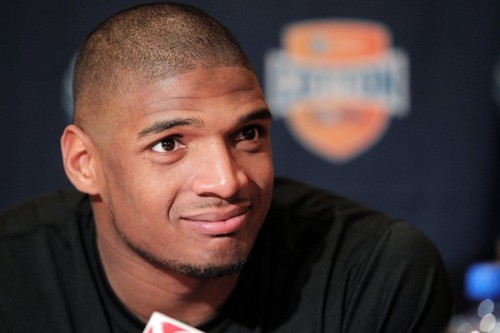 It's difficult to break into any professional sport as a rookie, especially with all the media coverage Michael Sam had. Let's face being an openly gay player in the NFL is one thing, but actually showing you have what it takes to stand out your first year is a tough task as well. All in all, the former St. Louis Ram didn't have a great season, but it doesn't mean his career off the field is over. Sam recently announced that he was interested in being apart of the NFL's first ever veteran combine for free agents. It would give him a chance to showcase his skills to teams who might not have seen him play. That is no longer on his to-do list, the once SEC Defensive Player Of The Year has decided to put his bid in for ABC's 20th season of Dancing With The Stars. Other than showing interest, there's hasn't been any solidification of his part in the show besides an earlier TMZ Sports report.
If you like football and you like DWTS, this may be the season for you!
© 2015, Oktane. All rights reserved.