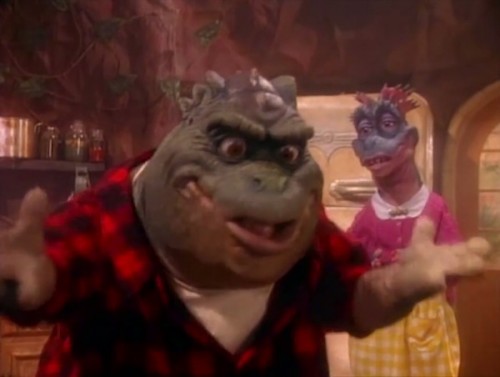 This is top-shelf satire right here! This mashup of Earl Sinclair, the father from '90s TV show 'The Dinosaurs' spitting Biggie's verses on "Hypnotize," is so on point. You may end up falling out your seat, from the gestures, to him dancing and singing with the show's rambunctious baby. This is a bit of nostalgia topped with more nostalgia. This show was only on from '91-'94, but was a staple for kids growing up in the '90s. Big shoutout to Benjamin Roberts, the mind that created this.
Have a few laughs as you watch the creative mashup right after this!
© 2015, Oktane. All rights reserved.