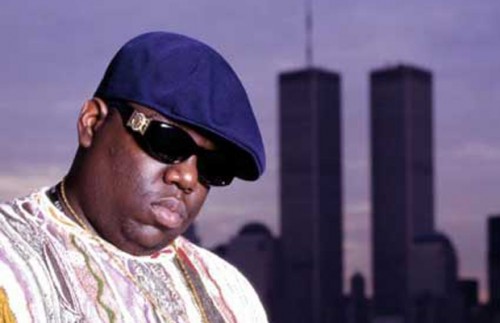 On March 9, 1997 at 1:15 a.m. (PST) one of the greatest rappers of all time was taken away from us. Christopher "The Notorious B.I.G." Wallace was only 24-years-old when he was shot and killed. The world fell in love with Biggie Smalls in 1993 when he joined Mary J Blige on the remix to her classic, "Real Love." After that, the late rapper was featured on many remixes including the classic "Flava In Ya Ear" with label-mate Craig Mack and LL Cool J.
On September 13, 1994 B.I.G.'s debut album, Ready To Die, hit the shelves and reached #13 on the Billboard chart. To date the album has achieved four-time-platinum status. Sixteen days after his death, his second album Life After Death was released. The album is the only solo hip hop album to reach Diamond status. Both albums produced singles that are still in rotation today and are considered to be classics.
Although his life and career were cut tragically short on that early morning in Los Angeles, The Notorious B.I.G. continues to be considered one of the best, if not the best rapper to ever touch a microphone.
DJ Cadillac Jack pays tribute to the late, great rapper with a video that mixes together some cuts from his classic album, performances, and more.
Watch below.
© 2015, Julie Aly. All rights reserved.