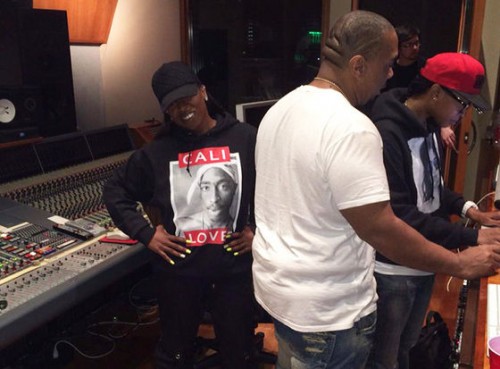 The Superbowl was just the jump off! Missy is BACK!!! Her & longtime collaborator/fellow VA native, Timbaland, have been spotted together in the studio!
I hope this news is just as exciting to you readers as it is to us Hip-Hop junkies. Everyone knows what goes down when Misdemeanor & Timbo start cooking up; they produce HITS. We've gotten word about Missy making a comeback for a while now, but I think it's officially solidified.
Tuesday night, Missy took to twitter to let the world know that she is indeed back in the lab again. The captionunder the photo she posted read:
"Me & @Timbaland bk 2 the drawing board studio dirty beats!"
Old fans & newcomers who thought Missy just stepped on the scene at the Superbowl Halftime performance went crazy via social media after seeing the post. We haven't heard from these two collectively since their 2012 releases of 9th Inning & Triple Threat. This project that Missy is currently working on will be her first album release since her 2005 drop The Cookbook; that's over a decade!
This is necessary. This is well overdue. This is Hip-Hop. Keep it locked as more details surface!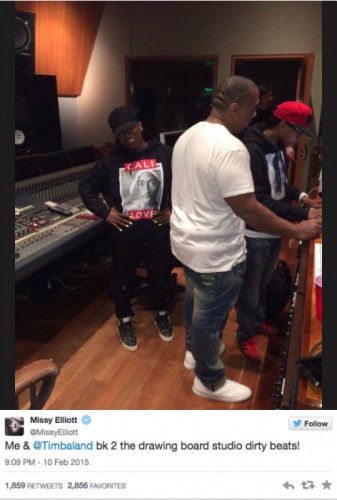 © 2015, Niyah Nel. All rights reserved.