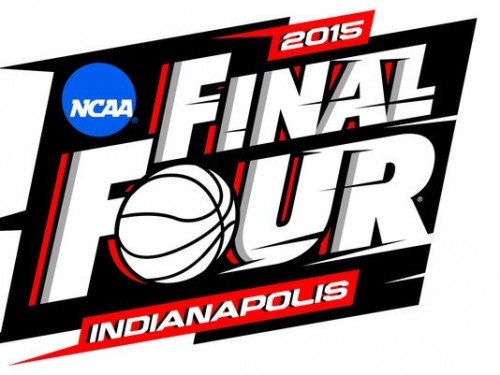 It's the most wonderful time of the year; the NCAA college basketball tournament. Over the next few weeks 68 teams will vie in the 77th edition of the tourney. All the college basketball action will wrap up with the championship game on April 6th at Lucas Oil Stadium in Indianapolis Indiana. Here at Hip Hop Since 1987, we are running a FREE college basketball bracket where you can play against the expert (me) and the overall winner gets a Hip Hop Since 1987 T-shirt & 2 free AMC movie passes! Click here to sign up for our bracket on Yahoo. Also to get you prepared for this year's tourney, we're covering the teams we think you need to watch out for. So read, fill out a bracket. & enjoy!
Contenders: (The 5 teams that I think are the true contenders to win it all this year)
Kentucky: The Wildcats are seeking an undefeated season and should be considered the clear favorites heading into the tournament. They may be one of the best college basketball teams of all time & while they don't have a once in a generation player like Anthony Davis from their last championship team, but their roster top to bottom is still better than any other school's. Sophomores guards the Harrison twins, C Willie Cauley-Stein, and C Dakari Johnson spurned the NBA to return to win a championship this year. Combined with two of the better freshmen in the country, F Karl-Anthony Towns and G Devin Booker, the Wildcats are great defensively, athletic, and a big team with no glaring weaknesses.
Duke: The Blue Devils have C Jahlil Okafor, who is the best freshman in the country and could very well be the top draft pick in this year's NBA draft. Freshman G Tyus Jones is extremely good under pressure for a freshman. Freshman Justise Winslow is another talented and young NBA prospect as well. Sr. G Quinn Cook can knock down some big three point shots. When they're on, Duke's offense is explosive and when they are on, they are one of the few teams good enough to beat Kentucky, but they have some questions. Their defense has been lacking at times and they also can rely too much on the 3-point shot
Wisconsin: The Badgers Sr. C Frank Kaminsky has been my player of the year this season, and Kentucky may be the only team who has a player who can slow him down (Cauley-Stein). He also opens up Wisconsin's offense which allows for some nice outside shots. Jr. F Sam Dekker has been really impressive this season as well. Sr. G Traevon Jackson hasn't played since he broke his foot in January, but he's optimistic he will play. Wisconsin has as good of chemistry as any team in the tournament. The Badgers weakness however is their lack of depth. Bad match ups, injuries, or fouls could end Wisconsin's season quickly as they don't have many talented or tested parts coming off the bench.
Arizona: The Wildcats are one of the hottest teams in the country right now and are starting to look like championship contenders at the right time of the season. Arizona has an elite defense and has size to match Kentucky. Freshman F Stanley Johnson is a future top NBA draft pick. So. G Rondae Hollis-Jefferson is explosive and an elite defender. Sr G TJ McConnell and Jr F Brandon Ashley are playing the best basketball of his career. Arizona's weakness is that their offense while explosive at time, sputters and falls apart out of nowhere. This team is better than last year's #1 seed, but their offensive woes at times could be their downfall.
Gonzaga: This is the best offensive team the Bulldogs have ever had and they are deep, big, and athletic. Jr. F Kyle Wiltjer (A Kentucky transfer who played on their 2012 championship team) is a long match up nightmare who can flat out score. Sr. G Kevin Pangos is a skilled floor general. Jr. C Przemek Karnowski is a force down low. But why is this Gonzaga team different from the others who never lived up to expectations? Their defense, which has always lacked, is finally almost as good as their offense. This could be finally be the Gonzaga team that gets it done, but their history of under-performing combined with playing in a weaker conference could again haunt them in the tournament.
Next best: (10 very good teams that could make a final four run, but on observation are lacking championship potential)
Virginia: At times the Cavaliers look like the 2nd best team in the country due to their defense which is the best in the country at slowing down the pace and wiping out the other team's offense. Jr. G Justin Anderson has returned from injury and when healthy leads their disciplined and efficient offense. Jr. G Malcolm Brogdon is talented as well and stepped up when Anderson was injured. Virginia's offense is their weakness. Outside of Brogdon and Anderson, no one really creates much offense and the Cavaliers will need both to stay healthy and produce to win. Their defense will keep them in all of their games, but their offense will make or break them.
Villanova: The Wildcats cruised through the Big East this season, but the conference really wasn't as good this year as it has been. Villanova's strength is that they are a very good defensive team with great chemistry and are coming into the tournament really hot (always a good thing). Sr. G Darrun Hilliard has been their most well-rounded player this season and So G Josh Hart has really been great as of late. The Wildcat's weakness is that they don't have any real NBA "stars" and their balance (a strength) may also be a weakness in clutch moments. They also shoot too many threes and the Wildcats while are one of the hottest teams in the country, have also underperformed recently under coach Jay Wright come tournament time.
Iowa St: The Cyclones are coming in hot after winning the Big 12 tournament. They also have one of the country's best up-tempo offenses. Six players average nearly at least 10 points per game led by Jr. F Georges Niang who is unguardable at times. Jr. F Jameel McKay is a shot blocking machine and So. G Monte Morris is a very efficient offensive player. Iowa St is a fun team to watch, but they sometimes rely on the three too much, which is one of their weakness. They've also had bad luck in NCAA tournaments (Niang broke his foot in the first round last year), but this could be their year to make some real noise.
Notre Dame: The Irish are another team riding high after winning their conference tournament in impressive fashion. Sr. G Jerian Grant is the type of do-it-all player who can carry a team to a deep tournament run. Jr. F Zach Auguste and Sr G/F Pat Connaughton are two other key pieces to a balance yet at times dynamic offense. The big concern for Notre Dame is their history as they've only made one sweet 16 since 2000 and usually disappoint in the tourney. The Irish also shoot a lot of 3's and don't play great defense at times, But Jerian Grant is special, but just how special can he be this tournament?
Maryland: The Terrapins have a solid defense and two players who they can carry an offense through a tournament which makes them very dangerous. Sr. G/F Dez Wells and Freshman G Melo Trimble have the ability to go into superstar mode and win a game. Jr. G/F Jake Layman is also solid offensively. Maryland's weakness is that they've been pretty lucky in games this season and don't play very well away from their home court. Maryland is a talented but confusing team because you don't know if they're good, lucky, or a bit of both, but we're soon to find out.
Northern Iowa: The Panthers, not Wichita St, were the elite team in the MVC this year and are a mid-major threat to make some noise in this NCAA tournament. Sr. F Seth Tuttle is the clear star of the team and he alone is capable of carrying the Panthers to victories in the tourney. They've got talented players, but they're like Creighton was with Doug McDermott, a bit of a one man team. The Panthers last played in the tournament in 2010 where they were a Cinderella sweet 16 team, but the question is how well they can perform not flying under the radar. They are tested however beating Wichita St, Iowa, & Stephen F Austin this season & they lost to VCU is a close double OT game.
Oklahoma: The Sooners are a very talented and physical defensive team, but they can also score as well. Jr. G Buddy Heild is the type of offensive player who can absolutely go off in a tournament format. Fellow Jr. G Isaiah Cousins is also talented offensively. Jr. F Ryan Spangler and Sr. F TaShawn Thomas are physical forces down low. Oklahoma's weakness is that they're known to make complete collapses during games committing mental error after mental error and looking lost out there. Oklahoma is one of the more confusing teams in the tournament, but when they're on, they're very good. They are the type of team that could win or ruin your bracket.
Wichita St: The Shockers are flying a bit under the radar this tournament, which is just how they like it. Conference mate Northern Iowa is rightfully getting a lot of buzz, but WSU is just as dangerous of a team. Junior guards Fred VanVleet and Ron Baker not only lead the offense, but were a big part of the Shockers 2013 Final Four team. Their biggest weakness is that their out of conference schedule really wasn't that great & their toughest game was a loss at Utah. The Shockers were at one point the #8 team in the country and their #7 seeding is a bit of a joke as they are a much better team than there seeding suggests.
UNC: The Tar Heels seem to be putting things together at the right time. UNC was ranked #6 to start the season, but haven't quite lived up to their potential (though their only "bad" loss this season was to a non tourney Pitt team). UNC has played well recently thanks in large part to Jr. G Marcus Paige. Freshman G/F Justin Jackson is really starting to emerge as well. UNC made it all the way to the ACC tournament final and could be in for a nice tournament if things continue to click for them.
VCU: The Rams season could have spun out of control once Sr. G Briante Weber was lost for the season. Weber, who was close to breaking the NCAA's career record for steals, was the veteran leader of this team. VCU bounced back, winning the Atlantic 10 tournament. Sr. G/F Treveon Graham & Jr. G Melvin Johnson lead the way for the Rams entering the tourney. What makes the Rams a tough match-up still is their havoc defense. Their swarming defense is never fun to play especially if you've never done so before. While they may not be a great shooting team, the Rams may one again wreak havoc.
Best of the rest/sleepers: (9 teams that have some question marks but could still possibly make a nice tourney runs)
Kansas: It's not wise to count out a program like Kansas, but they have major concerns to me. Jr. F Perry Ellis is returning from injury and talented freshman F Cliff Alexander is still waiting to hear from the NCAA regarding his eligibility due to "improper benefits". Kansas has some players to win a few games but I don't like the look of them & they just aren't as tough this year.
Louisville: The Cardinals under coach Rick Pitino are always a tough out in the tournament. Jr. F Montrezl Harrell is a physical force and So G Terry Rozier can really sore. Louisville always has the talent to make a run, but this year seems a bit uncertain as they are one of the least efficient major conference offensive teams in this year's tourney.
Ole Miss/BYU winner: I don't think Ole Miss win's this game, but whoever wins get a badly seeded and very average and beatable Xavier team. The BYU cougars have one of the most efficient offenses in the country. Sr. G Tyler Hawes is their star & go to guy & one of the best scorers in all of college basketball.
Arkansas: So. F Bobby Portis was named SEC player of the year over any Kentucky's players & that should tell you how good he's been this year in his breakout season. Jr. G Michael Qualls is the team's talented second option on offense. The Razorbacks were second fiddle to Kentucky all season long in the SEC, but they could make their first trip back to the NCAA tournament since 2008 a special one.
LSU: The Tigers have four players averaging double digit scoring. So. F Jarell Martin is the team's talented leading scorer. So F Jordan Mickey is a dominant force down low averaging a double-double for the season. LSU is a basketball program quickly on the rise again and coming off a loss to Auburn in the SEC tournament, are a true under the radar sleeper going into the tourney.
Davidson: The Wildcats of Davison won the A-10 regular season in this their first year in the conference. Sr. G Tyler Kalinoski was the conference's player of the year. Jr. G Brian Sullivan & So. G Jack Gibbs were second team all-conference as well. These Wildcats are dangerous as well.
Providence: So. G Kris Dunn does a little bit of everything for the Friars and was the Big East conference's co-player of the year this season. Sr. F LaDontae Henton was the 17th leading scorer in the country this season. Providence would have beaten Villanova in the Big East tourney if not for a questionable call. They are a dangerous sleeper team.
Ohio St: The Buckeyes have one of the best players in the country, freshman D'Angelo Russell. Russell is one of the country's top scorers, a high level NBA prospect, and the type of player who can carry his team to victories in the tournament. The Buckeyes, who struggled down the final part of the season, aren't a one man team, but that one man makes them very dangerous.
Michigan St: As I say every March, remember to never underestimate Sparty coach Tom Izzo come tourney time. Even after losing two players to the NBA from last season, MSU still has a very talented trio of guards in seniors Branden Dawson and Travis Trice, and Jr Denzel Valentine. Even after losing in OT to Wisconsin in the Big 10 finale, MSU is flying a bit under the radar, which makes them even more dangerous.
Cinderellas: (These are the 11 underdogs to watch out for that could take out one of the big boys and destroy some brackets. Pick them carefully, knowing what upsets to pick could win you a bracket, but picking the wrong ones could cost you!)
Harvard: Ranked #25 in the country to start the season, the Crimson had a bit of a disappointing season based on their potential. However, Harvard has won a game in the NCAA tournament each of the past 2 years & have the talent to make it 3. Sr. G Wesley Saunders has NBA talent.
Stephen F Austin: The Lumberjacks beat VCU in the first round of the NCAA tournament last year and could make it 2 in a row on their return trip. This is a dangerous Cinderella with tournament experience led by Jr. G Thomas Walkup and Sr. F Jacob Parker.
Costal Carolina: The Chanticleers return four key players from last year's #16 seed that almost beat Virginia in the first round. Statistically they are the 5th best rebounding team in the country and as a #16 seed again this year, they stand the best chance of being the first to upset a #1 seed.
Wyoming: The Cowboys, making their first appearance in the tournament in 12 years are led on offense by Sr. F Larry Nance Jr (son of NBA all-star Larry Sr). Nance battled mono during the season which was reflected in their record. They are a stifling defensive team that is better than their record indicates.
Eastern Washington: The Eagles are dangerous as they are one of the highest scoring and best shooting teams in the country. So. G Tyler Harvey was the highest scoring player in all of division 1 basketball this year. EWU beat Indiana this season as well.
Buffalo: The Bulls are making the school's first ever trip to the tourney. They are coached by Bobby Hurley former Duke star & tournament MVP. The Bulls are one of the better scoring & rebounding teams in the country & are riding an 8 game win streak into the tourney. Buffalo, who played both Kentucky & Wisconsin tough this year, could be the next MAC team to make some tourney noise.
UC Irvine: The Anteaters are also making their first ever appearance in the tourney. They have a raw but talented 7ft6 freshman center from Sengal named Mamadou Ndiaye who is the tallest player in college basketball. They will be a tough out with their good zone-defense and strong guard play as well.
Texas Southern: This isn't your typical 15 seed. Four players average double figures in an up-tempo offense for the tigers. They also had a challenging non conference schedule so they are battle tested. While they lost to SMU, Gonzaga, and fellow Cinderella Eastern Washington, Texas Southern beat Michigan State and Kansas State during the season.
Wofford: The Terriers have one of the stingiest defenses in the country and return some key players from last year's tourney team. They also have their conference's best player star Sr G Kyle Cochran. Star guard + a brick wall defense = Cinderella possibility. Wofford won at NC ST this season.
Valaparasio: The Crusaders are a balanced team coached by former player/Cinderella Byrce Drew. On offense Valpo is led by So F Alec Peters, and they can shoot the three very well. On defense, Valpo is one of the best teams nationally in rebounding and points allowed. Watch out.
Georgia St: Coach's son Jr G/F R.J Hunter (a potential NBA 1st round pick) & Sr. G Ryan Harrow (Kentucky transfer) rank in the top 30 nationally in scoring. The Panthers are the only team to have two players ranked in the top 30. Jr. G Kevin Ware is a talented Louisville transfer who suffered that gruesome injury in a previous NCAA tournament. While they haven't beaten anyone of note, they won't be a fun team to play due to their 3 key players.
Good luck filling out your brackets folks!  & remember sign up for our free bracket contest (HERE)
© 2015, JustinBurkhardt. All rights reserved.