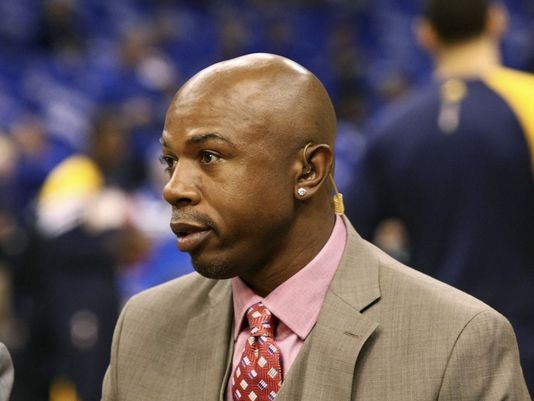 Earlier today it was reported that CBS sports analyst Greg Anthony was arrested early this morning for soliciting prostitution in Washington D.C.
Anthony was in town to announce the Michigan State-Maryland men's basketball game. You won't see him on tonight's broadcasts or any others for a while.
Greg was suspended indefinitely by CBS on Saturday.
"Greg Anthony will not be working again for CBS this season," A CBS spokeswoman said Saturday. Turner Sports also suspended the TV commentator and said it "will have no further comment."
The report also said that Anthony was suspected of using a computer as part of the crime, and that his arrest was part of an undercover operation targeting prostitution.
Metropolitan police Lt. Kelvin Cusick said Anthony was released from custody Friday evening. Police say he could face up to 90 days in jail if convicted.
© 2015, Mehka King. All rights reserved.