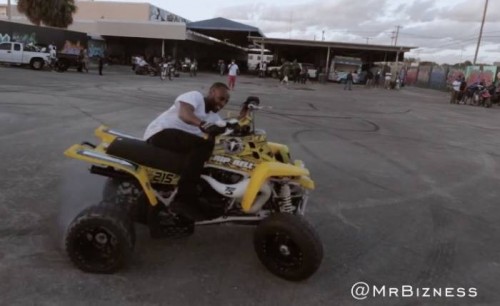 Mr. Bizness steps behind the camera to witness over 400 dirt bike and ATV riders take over the streets of Miami. The Miami-Dade County 2015 MLK Weekend held what some say is the largest bike life ride of the century. Riders from all over the country flooded the city with engines revving all in one place at one time. The event even managed to garner local and nationwide news coverage. With so much negative stigma that comes with gatherings like these, the message is that "Bikes bring bonds not beef!" Kind of makes me want to go and cop and ATV for myself.
Watch the full video of all the off-road vehicles on the residential streets of Miami, below!
© 2015, Oktane. All rights reserved.