Fabolous is one of the most recognized rappers in the fashion world, and is especially know for being a sports jersey collector. It doesn't matter the sport, if it's fly then you can guaranteed Loso is going to be wearing it. After previously collaborating with VILLA back in December for their Watch Me Ball line, the two entities are back together to introduce a whole new collection based around jersey's actors wore on iconic TV shows. Here's what Fabolous had to say to ESPN music:"The collection was not only inspired by my passion for sports but also my interest in fictional/TV shows with sports themes & teams." The new collection will feature jersey's from DeGrassi High and Bel-Air Academy.
Visit their website for more details.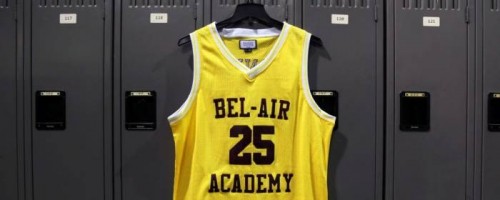 © 2016, Oktane. All rights reserved.