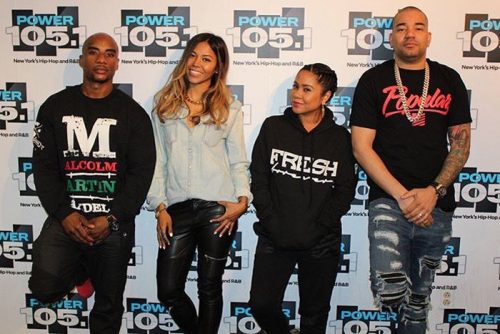 I have been asking for the longest now if we'd ever get new music from R&B singer, Ameriie. Well, earlier today, my questions have been answered thanks to Power 105.1. Ameriie – now spelled with two i's – was a guest on The Breakfast Club and discussed what's she's been working on, as well as what to expect. It's been seven years since the soulful R&B singer released her last album. And with soulful R&B making a comeback, it's about time she gave us some new music. She shared on the show that a 5-track EP titled, "Drive," will actually drop this Friday and to expect another project in July.
In her interview, she also shares her love for Kanye West, which artists inspire her nowadays, and even addresses the alleged rivalry with Beyonce. Oh boy.
© 2016, MariaMyraine. All rights reserved.