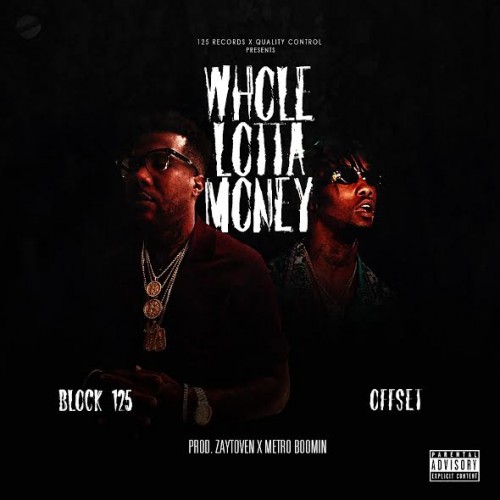 In Atlanta, the streets can make or break you. From Zone 6 to Buckhead even the most innocent of individuals can get wrapped up in a life of the streets. Some street legends easily make the transition to speaking to the masses and uch is the case of Block 125, who was influenced by the careers of his associates and friends like Young Thug, Bankroll Fresh, Future, Scooter and other popular rappers in ATL. Block 125 isn't a stan or a groupie, he's well respected by your favorite ATL rappers and rap fans are starting to catch wind of his movement.
"I started dealing with rap back in '09 back when CashOut, Young Thug, Bankroll Fresh were building. I was running around with Future and Scooter, basically started going in the studio about 2010 or so taking it a lil more serious and couple of years later about two years ago, I started recording my first material and getting ready to make a push," Block 125 said.
Now Block 125 makes his debut online with his new song featured Offset of the Migos dubbed, "Whole Lot Of Money."
"We gonna drop this song with Offset, produced by Zaytoven and Metro Boomin, and then we got the follow up with "No Lies." We gonna drop a project in the next few days called Foreign Keys and 'Dopeboy Dreams' at the top of the year," Block 125 explained.  "I'm also in a movie called Blood On The Money and so basically its going to be an Atlanta movie, not about selling drugs but we selling guns. Its like the real shit that be going on in the South."
"I got a situation with MMG, when I linked with them in 2012, but we've had that brotherly bond for like the past 2-3 years prior to that situation, so they just waiting on me to do what I gotta do and basically all the way down to Yo Gotti, Young Dolph, Waka Flocka, Rick Ross, I'm working man."
Listen up after the break!
© 2016, Niyah Nel. All rights reserved.