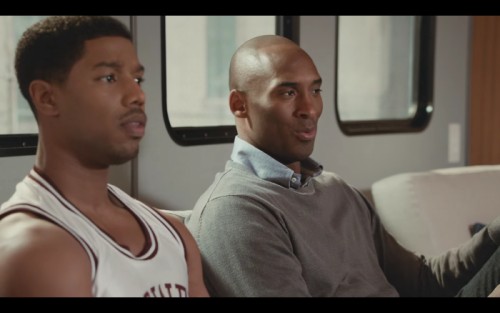 Kobe Bryant's storied career will come to a halt this Wednesday night as his Lakers face the Utah Jazz at home with ticket prices in the 5-6 figure range. The Staples Center will be packed with stars and is sure to be a historic event. Bryant has been doing a lot of promo as he prepares to gracefully bow out and partners with Apple to star in his own commercial. Alongside actor Michael B. Jordan, the two sit in a trailer as Kobe gives Jordan some major keys to playing him in a movie. The Black Mamba describes himself as a "cold blooded assassin", while Jordan tries to knock him down to size and pokes jabs at the superstars injuries throughout his career.It's all in the name of fun, and the integration of SIRI with Apple TV of course.
Watch the commercial after this.
© 2016, Oktane. All rights reserved.