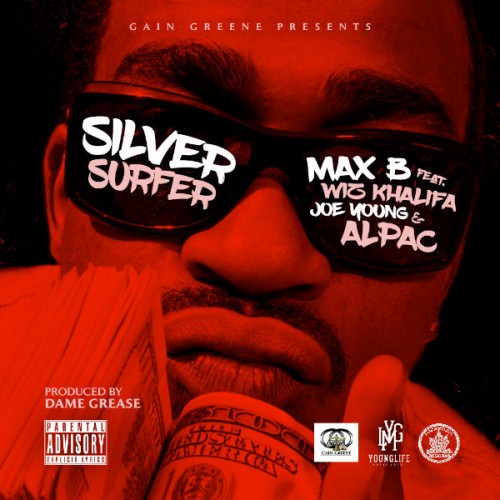 Producer Dame Grease reworks a previously recorded track he attained from German artist Joe Young by adding fresh verses from Wiz Khalifa, Alpac, and Young.
Grease told  Complex:
"The story behind this track is crazy. I had been working with Joe Young out of Germany, and he had an unreleased song with Max B from before Max got locked up. When the controversy over Kanye considering naming his album WAVES and the dispute between Wiz Khalifa and Kanye happened, I spoke to Joe and said the time was right to let the world hear Max again."
"I got the Max vocals and produced a new beat, and we released that version of 'Silver Surfer' with just Joe Young and Max. A few days after we announced the song and put it out, Kanye updated his album's tracklist to have a 'Silver Surfer' interlude. Alpac from Max B's Gain Greene team had the track and he was going to get on the remix, so he reached out and got Wiz Khalifa on it as well. It was a team effort and the end result is that classic wave."
Stream the latest from the "Silver Surfer" himself Max B below.
© 2016, Oktane. All rights reserved.