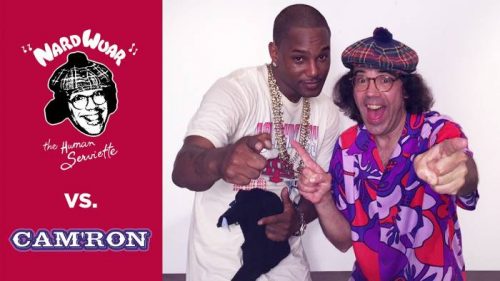 Cam' Ron is one of my favorite rappers of all time. Mainly, because the Dipset was like an epidemic in my High School days and I spent my Summer's between Harlem and the Bronx listening to a lot of their music. Today, Nardwuar blesses us all as he links up with Killa to reminisce on his days growing up in NYC and his influences in Hip-Hop. In the interview, Cam talks about his favorite records, recites his elementary school graduation rap, filming Paid In Full, working with Ma$e on Harlem World and much more.
Watch it after this.
© 2016, Oktane. All rights reserved.