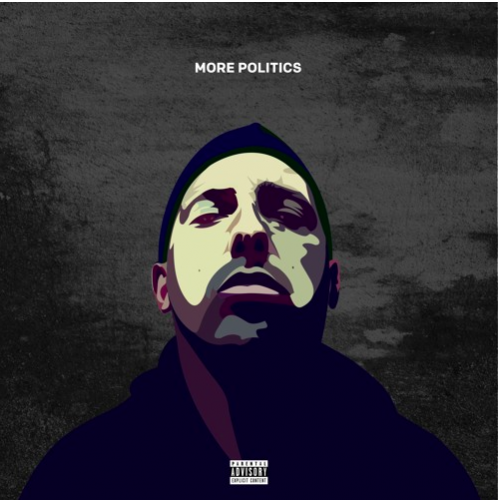 In 2008, Termanology began making a name for himself, he had several highly-acclaimed singles in rotation and when DJ Premier laced him with one of his signature, scratch-laden beats on "Watch How It Go Down" the hood conscious anthem became an underground classic; and with it Termanology thrust himself onto hip-hop's international radar.
Soon after, Term released his solo-debut, Politics As Usual, a project that included a Mount Rushmore like array of producers; DJ Premier, Pete Rock, Large Professor, Havoc, Alchemist, Hi-Tek, Buckwild, Easy Mo Bee & Nottz. Politics As Usual was one of those rare projects which managed to merge the best of both worlds for Hip-Hop fans; meshing classic boom-bap production from a virtual who's who list of production royalty with Term's lyricism, swagger and bravado.
Just as in life, in hip-hop everything comes full-circle and while a lot has changed since Termanology released his debut; he's back with More Politics. Similar to his debut, More Politics again brings together the elite of the elite beatsmiths, as Just Blaze, Q-Tip, Buckwild, Hi-Tek, Nottz, Dame Grease, J.U.S.T.I.C.E. League and his brother from another mother Statik Selektah all contribute production.
Today, with an exclusive premiere with Mass Appeal, Termanology officially announces More Politics (Showoff/ST/Brick Records) and liberates a new track, "I Dream B.I.G." featuring 2/3 of The Lox.
"I've been a lifelong fan of The Lox, so having Sheek Louch & Styles P on my single is really exciting, not to mention Buckwild is one of my favorite producers" Term commented to Mass Appeal " Rather than doing what people would expect from Term & The Lox, I wanted to make something creative and different. I went the conceptual route, writing about all the things I dream to attain and Styles & Sheek did the same."
Stream below.
© 2016, Niyah Nel. All rights reserved.