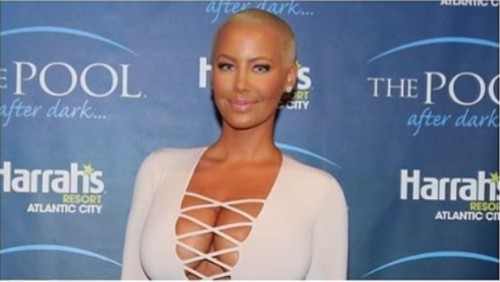 Looks like Muva and all her MILF's will be heading to daytime television. As of now, the name of her "weekly topical show"is unknown, but we DO know that she has a powerhouse of a producer behind the scenes.
The talk show is said to be making its debut this summer, and is produced by the genius likes of Dr. Phil and Jay McGraw's Stage 29 Productions team.
Rose gave a few words during her press release:
I am very excited to be joining forces with such an amazing network to deliver a fresh perspective on the primetime talk show… Join us as we break all the rules and redefine late-night. Watch out Fallon, here comes MUVA!
The show will consist of many celebrity interviews and conversations with the audience and guests covering topics like pop culture, motherhood, relationships, friendships, race and entrepreneurship.
Rose's background is the sole foundation for the ratings VH1 is hoping to gain from this new segment.
VH1 General Manager, Chris McCarthy, also gave a few words during the press release in regard to Rose & her new venture:
Amber has inspired millions of young women by overcoming homelessness to become a wildly successful entrepreneur.. A true multi-hyphenate, she is a devoted mother, a strong advocate for women's rights and a celebrated author all of which make her an ideal host. Amber is a perfect addition to the VH1 family because our audience is interested in hearing unique perspectives from those who are unapologetically themselves and not afraid to take a stand on issues they are passionate about.
This shall be interesting, to say the least. I know most are expecting something raunchy to grace their tube's once the program airs this summer, but I think otherwise. MUVA keeps it classy when need be. Keep it locked for more details as they surface.
© 2016, Niyah Nel. All rights reserved.