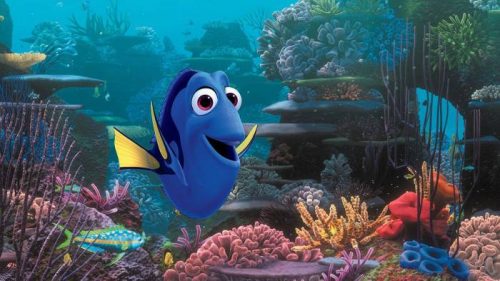 It's rare that sequels in the movie business are as good as the original piece but this is one of those rare times. Disney and Pixar stole our hearts with "Finding Nemo" back in 2003 and some how 13 years, "Finding Dory" will leave you with a similar wave of emotions as you watch the film.
In this new adventure, the film picks up about a year after Nemo and his father's reunion. Now that Nemo and Marlin (Albert Brooks) are back together, Dory (Ellen DeGeneres) embarks on a quest to reunite with her mother (Diane Keaton) and father (Eugene Levy). Much of the film takes place in a water based theme park/ museum as Dory looks to find herself and find her parents.
I saw "Finding Dory" on Tuesday June 14th here in Atlanta and people of all ages both kids and parents were on an emotional roller coaster as Dory and her new friends search for her parents. "Finding Dory" shows us that no matter your cultural, physical or regional differences, we all want to find peace within ourselves and that home is where your family is. Not only will kids understand the hidden gems in the film, Parents will also get a kick out of them too.
Overall, me and my family deeply enjoyed the film very much and I believe it is a must see this Summer for people of all ages.Stay tuned to HHS1987 for more upcoming film reviews. Follow @eldorado2452 on Twitter and Instagram for all your entertainment news.
Movie Rating: "Finding Dory" (5 out of 5 Popcorn bags).
© 2016, Eldorado2452. All rights reserved.