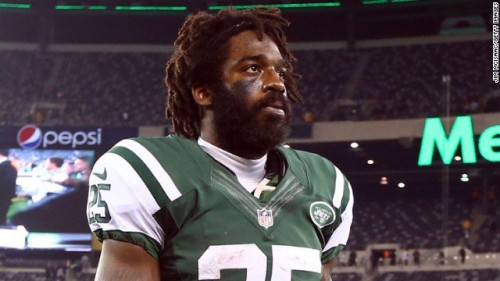 It saddens me to report this news. Former USC/ NFL star running back Joe McKnight was shot and killed yesterday in Louisiana after a traffic altercation. McKnight was involved in a road rage incident and was shot and killed by Louisiana native Ronald Gasser.
According to ESPN,
Former USC Trojans and New York Jets running back Joe McKnight was shot to death in an apparent road rage incident outside New Orleans on Thursday, Jefferson Parish Sheriff Newell Normand said.

McKnight was 28.

"At approximately 2:43 p.m. today we received a call of a shooting that occurred here at Holmes [Boulevard] and Behrman Highway (in Terrytown)," Normand said. "Our officers arrived on the scene and immediately began giving CPR to an individual who was shot and lying on the ground, with EMS and others assisting at this location.

"The individual who was shot and ultimately expired has been identified as Joseph 'Joe' McKnight."

Ronald Gasser, 54, the suspected shooter, stayed on the scene and surrendered his weapon to authorities. He was then taken into custody and questioned.

"Mr. Gasser did, in fact, shoot Mr. McKnight. We will be releasing additional details as we get through these interviews with these witnesses," Normand told reporters. "Mr. McKnight did not have a gun in his possession."

Sheriff's spokesman Col. John Fortunato said the department is anticipating that Gasser will be charged, but the specific charge is unclear.

Normand said he did not know where the incident started, but noted that McKnight was standing outside his vehicle when he was shot. He did not release any details on the number of times McKnight was shot, saying the coroner's office would do so.

Normand said no gun was found outside either vehicle, but they had not searched the cars and won't do so until a search warrant has been obtained.
May Joe McKnight rest in peace. We send our prayers to the family of Joe McKnight. Stay tuned to HHS1987 for all your new music. Follow @eldorado2452 on Twitter and Instagram for all your music and entertainment news.
© 2016, Eldorado2452. All rights reserved.