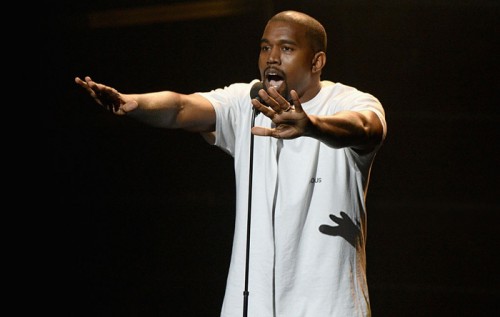 Seems like Kanye is wildin' nowadays.
First, his Donald Trump endorsement, and now, he's calling out Beyonce and Jay Z?! Apparently so Yeezy fans. During his Sacramento stop in California for his Saint Pablo Tour, 'Ye got on the mic and addressed the crowd:
"Beyonce, I was hurt because I heard that you said you wouldn't perform unless you won Video of the Year over me and over Hotline Bling. Now, don't go dissing Beyonce, she's great. Taylor Swift is great. We are all great people. We are all equal. But sometimes we be playing the politics too much and forget who we are just to win. F*ck winning, f*ck looking cool. F*ck being cool. F*ck all that, bruh. I've been sent here to give y'all my truth even at the risk of my own life, my own success, my own career."
'Ye continued..
"Jay Z, call me. You still ain't called me. Jay Z, I know you got killers. Please don't send them at my head. Please call me. Talk me like a man."
Is 'Ye losing it? Prior to his rant, he brought out Kid Cudi – whom he was feuding with this year – and embraced him on stage. Seems all is good in that department now. But back to this Bey and Jay thing. What happens next?
© 2016, MariaMyraine. All rights reserved.