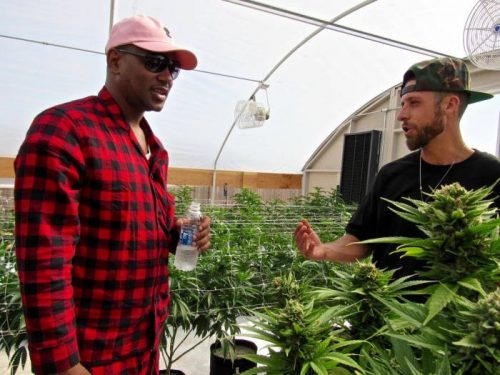 Back in 2004, Killa Cam debuted what most feel is his most timeless work to date: Purple Haze.
Here we are now in 2016, 12 years later, and Dipset's finest is taking the brand he built upon Purple Haze a bit further.
High Times Magazine has reported that Cam'Ron is now working on releasing his OWN strand of Marijuana. Of course, it is to be called "Purple Haze".
He'll be joining forces with a West Coast brand called Chroncierge on this new venture, and he'll be involved with  many other products tied to 'The Smoker's Club Tour' (which features himself, The Underachievers, G Herbo, and Smoke DZA).
Check out the excerpt below pulled from High Times Magazine:
Cam said getting into the branded weed game in California is the result of popular demand.

The Harlem rapper released the gold record Purple Haze on Roc-A-Fella in 2004 and has been asked about the strain ever since, though Purple Haze has since faded in New York's weed scene, which is now dominated by New York City Sour Diesel.

Color was on the forefront of his mind, he said. A Cam'Ron strain could be purple or pink-hued, and potentially grape soda-flavored, Cam said. "I never smelled any of this till I came out here," he marveled, as he considered the possibilities of crafting his own color and flavor of pot.
The cannabis connoisseur's are going to love this. Stay tuned for more details as they surface.
© 2016, Niyah Nel. All rights reserved.