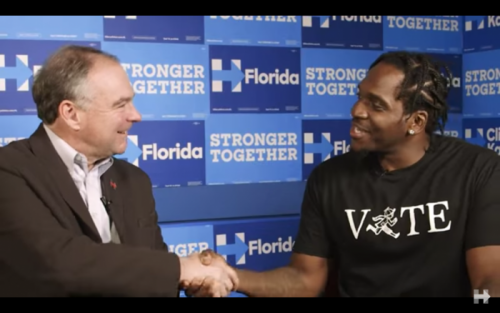 The irony!! Pusha T and Tim Kaine have a few things in common, most importantly, both  are Virginians who come from two sides of the street. This wasn't an issue as the new tandem have come together to convey the importance of voting, also touching on some issues affecting Americans today. Pusha and Tim sat face-to-face in efforts to champion for the Clinton campaign by speaking on the current state of mass incarceration and what the campaign is aiming to accomplish if they win the election.
Watch it yourself below.
© 2016, Oktane. All rights reserved.