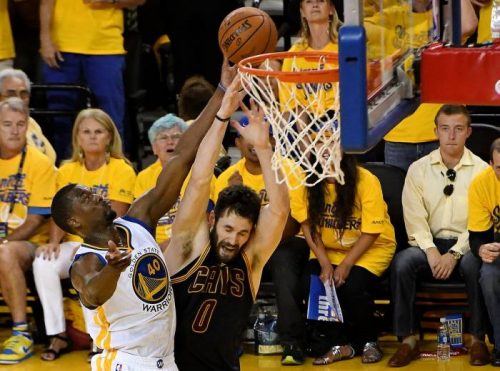 Things just got a bit worst for the Cleveland Cavaliers as they head into Game 3 of the 2016 NBA Finals. If being down (0-2) to the Golden State Warriors in this best of 7 NBA Finals series wasn't bad enough, the Cavs have just recently learned that they will be without all-star Kevin Love tonight.
After suffering a concussion in the second half of the Cavaliers Game 2 loss, Kevin Love won't be medically cleared to play tonight in Game 3 as this NBA Finals series shifts to Cleveland, Ohio. Kevin Love was lobbying to play in tonight's game but medically he is a no go. With Love out, NBA veteran Richard Jefferson may see more minutes for the Cavs.
What does this mean for Cleveland? Can the Cavs win Game 3 without Kevin Love? Will Kevin Love be on the Cleveland Cavs roster heading into the 2016-17 season? Let us know and stay tuned as more details surface.
Follow @eldorado2452 on Instagram and Twitter for all your sports news.
© 2016, Eldorado2452. All rights reserved.