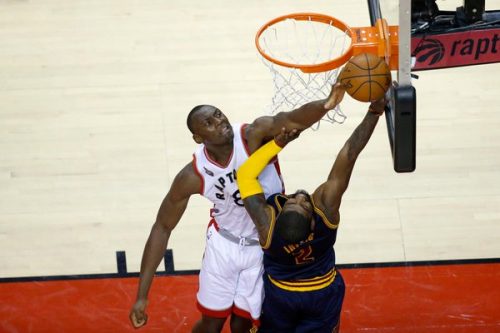 After two road losses to start off the 2016 NBA Eastern Conference Finals, the Toronto Raptors came to play Saturday evening in Toronto defeating the Cleveland Cavs (99-84) and we now have a series.
Raptors all-star DeMar DeRozan performed like a true star scoring 32 points in Game 3. Toronto Raptors big man Bismack Biyombo also was a star on Saturday grabbing 26 rebounds along with 4 blocks.
Checkout a few highlights from Game 3 below and tune in to Game 4 of the 2016 Eastern Conference Finals tonight at 8:30 on ESPN.
Follow @eldorado2452 for all your sports news.
© 2016, Eldorado2452. All rights reserved.