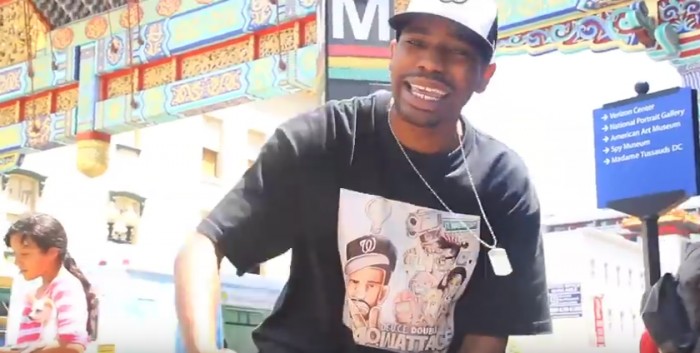 De-U.c.e. Double aka Mr. 40. Watt is an associate member of the National Grammy Association within the Washington, DC chapter. DeUce is a well know independent producer, rapper, video/film director, & new found actor with Chaney Vision Films through his personal & business connections with the actor/musician Tray Chaney aka the character "Poot" off HBO's hit series "The Wire" & OogieLeo. He helped De-U Records, Inc. sell over 500,000 CD's & DVD's independently through DMV street sales, & to create the "Edu-Basics" brand & the original "Multiplication Hip-Hop" products that were featured on MSNBC, BET News, National Public Radio, Black Enterprise, Business Weekly, etc. His single "Sexy Lady" was played on WPGC 95.5 on the D.C. Home Jams segment. His "Sexy Lady" track was also featured on DJ Miles' "Tracks Of The Month (January Edition)", & DJ Heat's "The Mumbo Sauce Mixtape Vol. 3". You can also find the song featured on "Check My Global Stats Vol.7: Hosted By Slim Thug" as well as on his independent released solo debut LP entitled "40. Wattage" available for sale on iTunes, CDbaby, GooglePlay, & Amazon. Since his debut LP was released for Xmas his single/video "Sexy Lady" has been also featured on JackThriller.com, IndustryReviewz.com, 16orbetter.com, HitAddiction.com, & more. Video directed live in Washington, DC by David Manigault aka Supa Dave for Billionaire Films. Music produced by Doe Isme aka Jon Doe for Mr. 40. Watt Publishing/De-U Records, Inc. in association with Chop Shop Cartel.
Twitter, Instagram, SoundCloud, Facebook, & Reverbnation: @DeUceDouble
YouTube: @Mr40watt
Website: www.Mr40watt.com
Purchase DeUce Double "40. Wattage" LP on iTunes here.
Watch the official video for his single "Sexy Lady" below.
© 2016, @BWyche. All rights reserved.