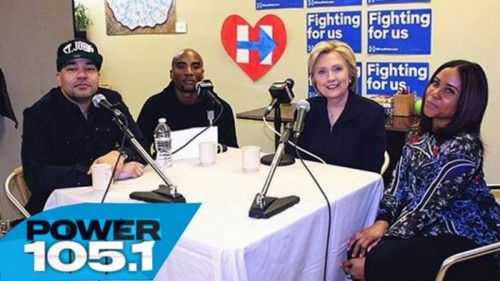 We are finally closing in on Election Day with about two weeks to go. To get some last ditch efforts to appeal to the Black community, presidential candidate Hillary Clinton stopped by The Breakfast Club to discuss the election, being a Chicago Cubs fan, Bill Clinton spoofs on 'SNL' and more. Not mention, it's her birthday and Stevie Wonder sung "Happy Birthday" to her.
Watch the interview after this.
© 2016, Oktane. All rights reserved.