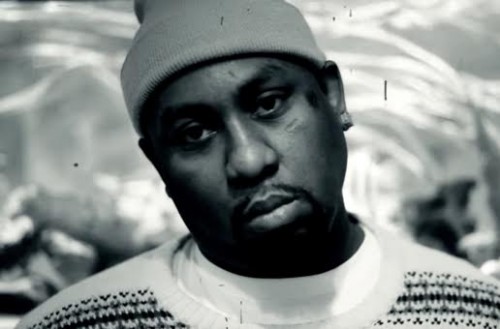 What's a Brooklyn cat to do in Amsterdam? Well, according to Shabaam Sahdeeq, there's no better place to light up, rock a live show, and chill with your crew. At least, that's what the BK rapper gets into in his ill new visuals for "D.I.L.L.I.G.A.F."
The track stems from his recently released Modern Artillery EP, which he recorded with Swedish/Dutch producer, Big Ape. And in this video, you get some insight into what it's like to hit the studio in the Netherlands' capital city alongside S-Dub. In addition to layin' down raw and honest rhymes like "If you hatin', you need to get a life," Sahdeeq gets the chance to chill in a grow room filled with the finest green, in between recording sessions and performing. It looks like one hell of a time, and director Ed Jansen (Ruste Jaxx, Rockness Monsta) was on hand to capture the footage.
Shabaam Sahdeeq's Modern Artillery EP is now available for download through iTunes and all major digital retailers, and can be purchased on both limited edition cassette and orange vinyl, courtesy of Elite Fleet Records. And through this Friday (2/12), YouHeardThatNew is pleased to be hosting an exclusive vinyl giveaway where they'll be giving away one record per day. To enter, click here and add your email address into the widget provided beneath the video. The five lucky winners will be notified no later than next Monday (2/15), and your prize will ship no later than next Wednesday (217)—good luck!
© 2016, Eldorado2452. All rights reserved.