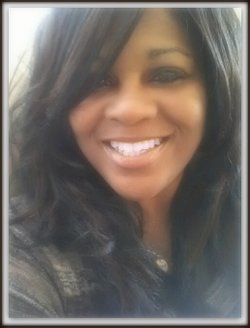 Meet A.M. Cal, an award-winning t.v. writer/producer who has taken on the task of becoming an author, documenting the incredible story of renowned 19th century pianist Thomas Bethune aka Blind Tom.  "Eighth Wonder: The Thomas Bethune Story" is the Seattle, Washington natives first novel, after spending years honing her skills becoming quite the accomplished screenwriter in Hollywood. She now puts her pen to the test, giving us vivid accounts of the child prodigy that Bethune was. I was able to catch up with A.M. to pick her brain about her beginnings in writing, breaking down why she chose to bring Blind Tom's story to light and much more.
Where did you develop your passion for writing and did you mold yourself after anyone in particular?  
I gained a passion for writing while in elementary school and it first began with a love for reading.  I had a fifth grade teacher who encouraged me to write by telling me that I had a gift.  I nurtured my vocabulary and in the seventh grade, an honors teacher encouraged our entire class to read and write down every word we didn't know on note cards. So my friends and I literally walked around with dozens of post cards, with vocabulary words and definitions on both sides.  I'd memorize the meanings of the words and use them in my papers, developing my writing skills and paying attention to topic sentences, transitions, and structure.  In terms of writing, I haven't necessarily molded myself after any writers in particular, but I've been a student of the literary greats like Jane Austen, Edith Wharton, Poe, and Thomas Hardy, as well as contemporary writers: Anne Rice and Grisham.
How old were you when you wrote your first novel and what was it about?  
Eighth Wonder is my first novel and I started it in my early 40s.  I never thought I'd become an author, it wasn't a part of my game plan. I wrote the book out of sheer necessity, a deep-felt conviction that Thomas, the Black Mozart, an American virtuoso should be celebrated by the world as he once was when he was alive.
How did your college years mold your craft and what did you gain most to help further your skills?
College was seminal in my development. In college, especially undergrad and quite a bit in grad school (M.A. Mass Communications, Screenwriting) I was the go to person to help others get through their research papers and critiques.  I was the "fixer" if you will. While a young student at the University of Washington, studying journalism and English, I just loved writing research papers and critiques.  In undergrad, I honed my writing skills because I learned a great deal about depth and breadth of research, which the UW emphasizes. While in grad school, at Cal State University, Northridge, one of the professor, an Emmy-award winning producer, Alan Armer, took me under his wing and taught me about dramatic structure. I won every screenwriting award while I was in school there.
You worked with many accomplished actors in your career, how long did it take you to get to that level?
Hollywood is a tough road.  Much like a perspective I've adopted about life in general, it isn't a matter of getting to a place, but dedication and focus and an ability to enjoy a very long journey.  In essence, it's been a steady path, it's like this ancient Chinese philosopher said "…a journey of a thousand miles begins with one step."  From the outside, aspiring writers may look at me and say, "how can I get a literary novel or go from point A to being a co-writer, co-creator of a t.v. show?" They may become depressed, frustrated, feeling unaccomplished if they don't get it quickly and years and years pass, not understanding, this opportunity I have with this new show came after countless tiny chips using a tiny gavel to bang against a huge bolder and then lightning struck and I caught it in a bottle.  So, that's how long it's taken…
In Eighth Wonder: The Thomas Bethune Story, what do you hope to achieve with the story and why did you choose Bethune to write about?  
I decided pretty early on in the process that if I was going to sit down and write a book, I wanted to write about extraordinary people in a way that endures over time and bring these extraordinary people, forgotten by time, back to life through literary, historical fiction works. I hope to first entertain, second provoke thought, third enlighten. How is it that Thomas Bethune, known as Blind Tom throughout the world, was a blind, autistic slave, who had his works published and was more famous than Frederick Douglass, played in the White House and we as Americans don't know him? His is a story of miracles, an American story that commands attention and in a world full of static and noise, I know that when I write prose, I must write about subjects that will capture the imagination of a very busy populace.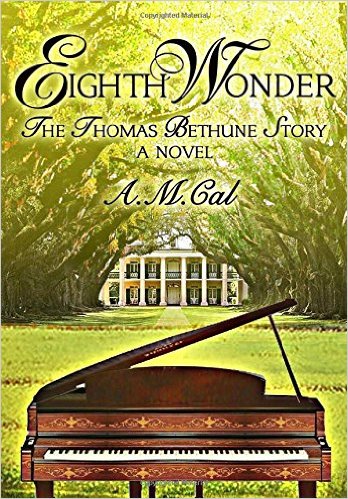 Growing up, what novels did you read that inspired you to want to pick up a pen and write?
My first loves were mystery novels, Nancy Drew and the Hardy Boys, which gave way to romance novels in my teens. As I matured, I wanted to do something in entertainment, but had no idea how to get from Seattle to a career I didn't even know existed.  My imagination about what to do with my writing was like the internet, it didn't exist yet, because I didn't have the words in my vocabulary to inform my path. I didn't know what a screenwriter or a producer or a Line Producer was yet. So my natural pathway was to use what I had at my fingertips, which was journalism, t.v. reporters, and newspapers.  I began writing for the high school newspaper, then the local weeklies, then interned at the Seattle Times, and ended up in Los Angeles at the L.A. Times, where I was first exposed to Hollywood.
Name 5 of your favorite authors?
That's a hard one to answer! I'll go with:
Anne Rice
Edith Wharton
Terry McMillan
The Bronte sisters
If you had the chance to collaborate with anyone of those writers on a film, who would you pick?
That is so difficult to answer because it's a matter of taste, subject matter, temperament, and ability to collaborate effectively.  Film is a different medium, so if I had my choice, I'd collaborate with filmmakers who tell provocative, moving, and cinematic stories like Ava DuVernay (Glory), Ben Affleck (Goodwill Hunting/The Town, Sylvester Stallone, Francis Ford Copolla, or Ryan Coogler (Creed/Fruitvale Station).
If you had to choose your perfect leading man to play Thomas Bethune for Eighth Wonder in a film, who would it be?
There are so many great actors, but Thomas is a very specific figure, his shape, his coloring, autism, and blindness. Not too many actors can pull that off, reducing the choices.  In no particular order, I'd say Forrest Whitaker, has to be near the top of that list, and as a complete curve ball that I'm sure will raise eyebrows, I'd say, Will Smith.
What more can we expect from you in the near future and where can people go to purchase your novel?
I'm the co-creator, co-writer with talented Director Bess Kargman (First Position) of a new teen pilot for a major cable channel that goes into production next month.  I'm also picking at my second novel, which is timely considering everything that's going on socially and politically. It's another historical piece set in the early 20th century.  People can purchase my book on Amazon.com, Eighth Wonder: The Thomas Bethune Story and they can visit me to find out about book signings and what I'm up to at: authoramcal.com
Thank you for taking the time to get to know me.
Make sure you support A.M. Cal's new novel Eighth Wonder: The Thomas Bethune Story by purchasing it here.
© 2016, Oktane. All rights reserved.