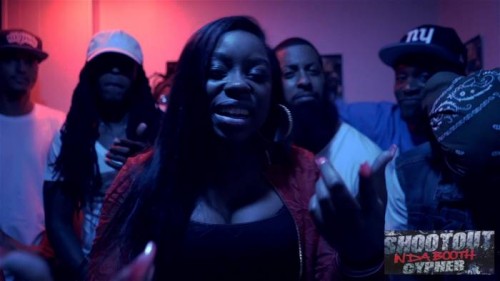 With the heartbreaking news of Prodigy passing away suddenly, Trenton New Jersey rapper, Kilogram, being a Mobb Deep fan, decided to pay homage to Prodigy by creating a tribute track. Kilogram linked up 9 new up and coming MC's from the tri-state and invited them to his homie Basic-Beats IAO Studios to represent over Prodigy's classic best "Keep It Thoro". The MC's didn't know what beat they were going to be rapping on until they arrived, and they quickly pen'd up some rhymes to represent for hiphop icon Prodigy.
Checkout the #ShootOutInDaBooth Cypher below and follow these MC's to keep up with what they're doing!
@KILOGRAM3
@THEREALMIKECHECK
@ASIA_MONAY93
@PEDRO.BREEZE
@MOMOGHINI
@DONKLUMINATTI
@THEWIZARDBLAC
@IAORECORDINGSTUDIOS
@SCOTT.LARKINS
© 2017, RickDange. All rights reserved.