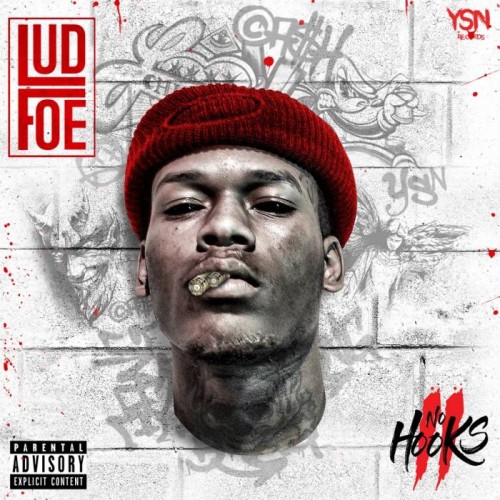 LUD FOE IS BACK!
The wait is over and the new king of Chicago has dropped a heavy single while announcing the No Hooks 2 release date. Ever since his nearly fatal car accident in March of 2017, the Chicago native, has had the streets in high anticipation for his next music project, No Hooks 2. With that said, MJ & Scottie are back (Foe x Kid Wond3r) as Foe unleashes as per the usual on "YES". The 20 year old hard hitting lyricist who is currently touring the country with Tee Grizzley, has announced that his No Hooks 2 album is on the way and he's set a release date of Friday, October 27th. The project consists of 21 classic records, featuring producers Kid Wond3r, Just Spvnk and DY808.
To commemorate the announcement, he's brought us the 3rd single from the project titled, "New" produced by Kid Wond3r. In this song he sets the tone that he's back with EVERYTHING NEW. NEW SONGS. NEW HEAT. NEW WHIPS. SAME ATTITUDE…
"I'm fina knock u n*ggas dick ina dirt ona4 (ON A FOE)…" – Lud Foe 
Tune in below for his latest.
© 2017, Niyah Nel. All rights reserved.