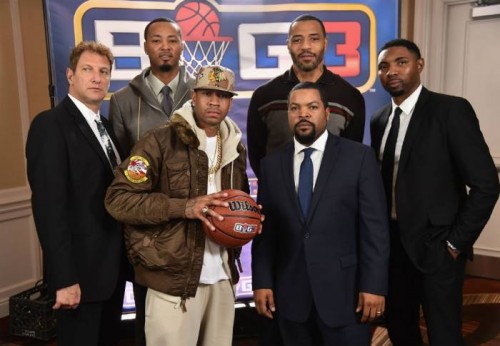 Ice Cube has done it again! My only question is will he see him suit up and mess around and get a triple double?
Taking his creative talents to new heights once again, rap great, director, producer, overall creative genius Ice Cube has created a new professional 3-on-3 basketball league and some of the NBA's all-time greats are lining up to check the rock. Ice Cube's new "Big 3" professional 3-on-3 team for retired basketball stars tips off during the Summer of 2017.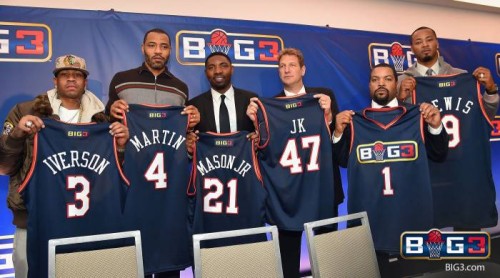 Ice Cube took to the Big Apple, New York City to make his big announcement mentioning his love for the game and the fact that he hates to see the greats hang it up, sparked the idea for the "Big 3" league. Ice Cube doesn't just have a hall of fame idea, he also has a slate of hall of fame talent who have committed to playing or coaching in the league. NBA greats Allen Iverson, Kenyon Martin, Bonzi Wells, Roger Mason Jr, Jason Williams, Stephen Jackson and more are slated to suit up and play.
The "Big 3" league will begin on June 24th and the objective of the game will be the first team to reach 60 points wins. Each teams roster will have five players. The "Big 3" regular season will be 2 months, or 8 weeks long with a final two week long playoff. The league will be made up of 8 teams and the first "Big 3" draft is scheduled for this Spring. This is very dope and should be very interesting.
Stay tuned to HHS1987 for more "Big 3" news. Follow @eldorado2452 on Twitter and Instagram for all your NBA and sports news.
© 2017, Eldorado2452. All rights reserved.