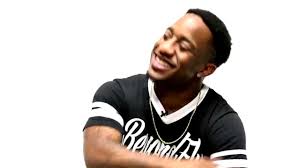 Bringing back a HipHopSince1987 tradition, Spotlight Saturday, this weeks featured artist is Lil Donald. Every once in a while an artist catches the ear instantly and leaves you hooked. Atlanta based artist Lil Donald has that type of new songs with a signature voice & style uniquely his own. Every Saturday we will feature a new artist that fits the description of a star in the making ! Check out a bunch of Lil Donald's music below & look for more soon here at Hiphopsince1987.com !
Follow on Instagram https://www.instagram.com/iamlildonald/
The first track grabbing attention was "Real Pain". The piano keys and vocal melody draw you instantly into the great production. After hearing this song going back into the artist's three year catalog was essential listening. Listed below here are some of the best tracks featured on Lil Donald's Soundcloud.
Here is an official visuals below!
© 2018, Seth Barmash. All rights reserved.