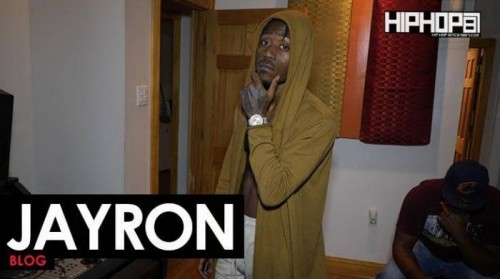 Philly has always been a city known for birthing amazing singers. One artist that is claiming 2018 as his breakout year is Jayron. Jayron was formerly in the group "Brotherly Love" but he's now a solo artist. Recently HipHopSince1987's own Rick Dange linked up with Jayron in the studio to get a preview of what he's been working on. Basically every week, Jayron has been releasing RnB remixes to some of the most popular records in the country. In this 2-part blog, Jayron plays a few of those records and talks alittle about his plans to kickoff this year.
Checkout this exclusive blog NOW below and be on the lookout for part 2 of this blog where Jayron plays some of the records that he's written for other artists aswell as speaks on his upcoming project!
© 2018, RickDange. All rights reserved.