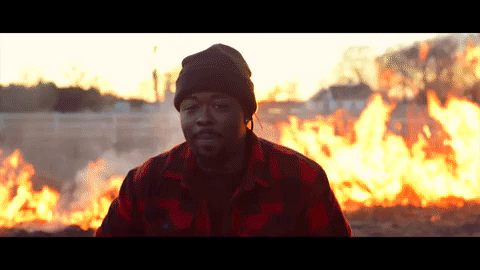 Earlier this year, Michael Millions album Hard To Be King dropped to critical acclaim and cosigns from Hip-Hop influencers like DJ Statik Selektah and the LA Leakers. Throughout the project, he paid homage to the structure of another Richmond legend, D' Angelo and even sampled his voice on his latest single, Blacksugar (a play on the classic 'Brown Sugar").
Millions and Fly Anakin set fire to a field, spit bars of flame and lit up a few blunts for director Nils Westergard, who also constructed murals for both Nickelus F and Michael Millions.
Check out the lit visual below.
© 2018, Oktane. All rights reserved.