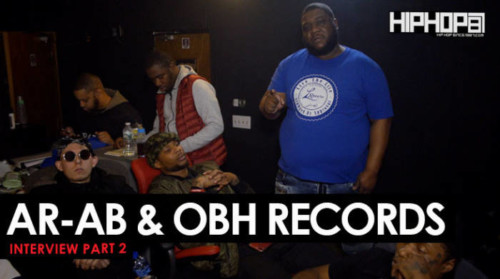 Recently HipHopSince1987's own Rick Dange linked up with AR-AB and the roster of artists that are currently on OBH Records for an exclusive multi-part interview and blog.
In Part two of this interview, AR-AB talks about Meek Mill and the injustice that he is facing. AR-AB speaks about talking to Meek Mill for hours before he was locked up, and speaks about the impact that Meek is having on changing the court systems around the country. AR-AB and OBH Records members also talk about personal experiences that they've had with the same judge that sentenced Meek Mill.
Checkout part two of this interview/blog below NOW and make sure you watch part 1 of this interview if you haven't already!
This interview was shot & edited by Rick Dange.
© 2018, RickDange. All rights reserved.