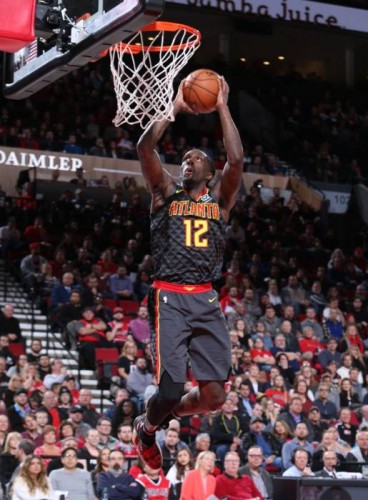 I must say this is well deserved. His play as of late hasn't been what he wants it to be but this man in My opinion has all the tools to be a star in this league!
Atlanta Hawks second-year forward Taurean Prince was named tonight to the 2018 Mtn Dew Kickstart Rising Stars, taking place on Friday, Feb. 16 (9 p.m. ET, TNT/ESPN Radio) during All-Star Weekend in Los Angeles, CA, joining Hawks teammate John Collins on the U.S. team. He will replace injured Milwaukee Bucks guard Malcolm Brogdon. For the fourth consecutive year, the league's annual showcase of premier young talent during NBA All-Star will pit 10 first- and second-year NBA players from the U.S. against 10 first- and second-year NBA players from around the world.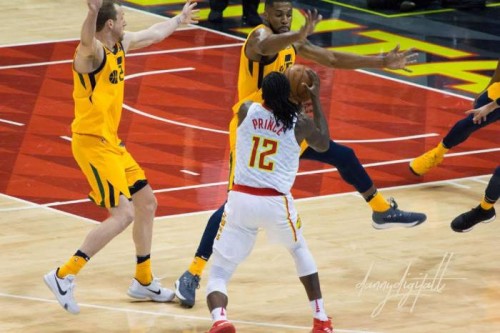 Prince has started all 51 games for Atlanta this season, averaging 12.0 points, 5.0 rebounds, 2.3 assists and 0.9 steals in 30.1 minutes (.424 FG%, .391 3FG% and .802 FT%). He's scored in double-figures 32 times (six 20-point nights, including one 30-point effort) and has four double-doubles.
He has increased his production from his rookie year to this season in every statistical category – points (+6.3), rebounds (+2.3), assists (+1.4), steals (+0.2), blocks (+0.1), field goal percentage (+2.4%), three-point percentage (+6.7%) and free throw percentage (+1.5%).
On 12/29 at Toronto, Prince posted 30 points (12-16 FGs, 5-6 3FGs, 1-2 FTs), 10 rebounds, two blocks and one assist in 35 minutes (zero turnovers), setting or tying career-highs in points, FGM and 3FGM, while becoming one-of-three Hawks since 2004-05 to have a 30-point/10-rebound game without committing a turnover (Al Horford and Josh Smith). He followed it up with 12 points (4-7 3FGs) and 10 boards vs. Portland (12/30), joining Mookie Blaylock as the only players in franchise history to record consecutive double-doubles while making at least four 3FGs in each game.
I can't wait to see Taurean Prince and John Collins showcase their talents in Los Angeles. Congratulations to Taurean Prince on this selection. Stay tuned to HHS1987.com. Follow @eldorado2452 on Twitter and Instagram for all your Atlanta Hawks, NBA and sports news.
© 2018, Eldorado2452. All rights reserved.