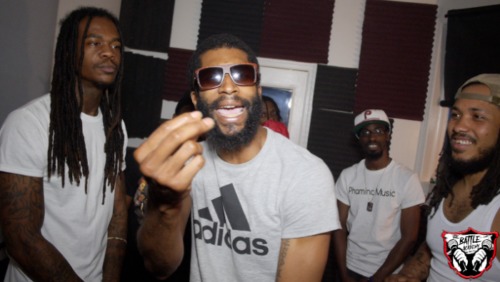 The Battle Academy is proud to present the first 2018 Cypher!! On May 20th The Battle Academy will be holding a new event called "Point 2 Prove – Small Room Battles". This event features some of The Battle Academy's hottest battle rappers as well as a few new battlers on the rise! In honor of the event, The Battle Academy linked up with a few of the battlers for an exclusive cypher hosted by Stizz. The cypher features Bill Collector, Kaboom, News (OBH), Merc, Vizz Da Outlaw, Fis Da Beast, Ant Brown, and Lail Mak.
Checkout this exclusive freestyle NOW!!
This footage was shot & edited by Rick Dange
© 2018, RickDange. All rights reserved.