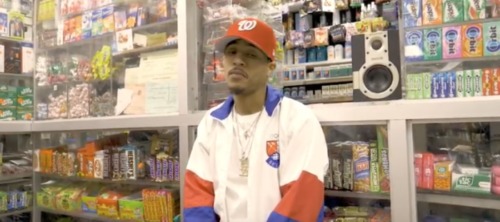 Who is Amerikou?
President of the rap collective, DU2CETR3Y6, this Brooklyn native is a Hip Hop artist, designer and art dealer who also represents Upnorf Attitude/Apparel – a luxury streetwear & lifestyle company. Amerikou's witty lyrics, versatile flow, and the quality of his subject matter and lyrics all play an essential role in the music he creates. While his style is reflective of traditional Rap soundscapes, he showcases his versatility by including innovative sounds and concepts in his music.
Today, he offers up new visuals for his single, "Corner Bodega Baby." Posted up in his local bodega, Amerikou unleashes potent lyrics over booming kicks that will have you nodding your head – in both agreement to his lyrical statements, and the production.
© 2019, MariaMyraine. All rights reserved.