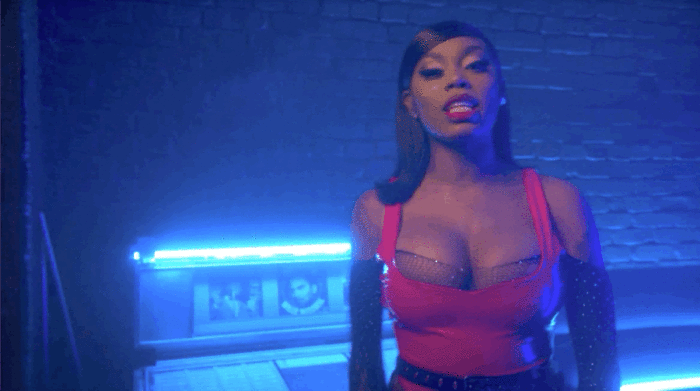 Asian Doll's new project, Fight Night is out now with a relentless barrage of bangers! Asian shares Fight Night, her latest project which eschews auto-tuned bubblegum trap in favor of straight-ahead rhyming. Boasting previously-released tracks like the Deep South strip club anthem "Cravin", featuring Asian's fellow Dallas native Yella Beezy, and the outrageously confident "Stank Walk", Fight Night also includes feature appearances from NLE Choppa, Yung Bleu, Yung Mal, and SG Kendall. Asian Doll is also in the midst of her headlining The UFC Tour, crisscrossing the country for 22-dates which included her sold-out show at Club Dada, a 1000+ cap venue in her hometown of Dallas.
Tracklisting
01. Talk My Shit
02. Eyes Closed
03. Beat A Bitch Up
04. Run Up Get Dun Up
05. Fleek
06. Stank Walk
07. Cravin' feat. Yella Beezy
08. Lucky Night
09. Dope Boy feat. Yung Bleu
10. Everybody Stressed
11. Talk To Em' feat. SG Kendall & Yung Mal
12. Fight Night feat. NLE Choppa
13. Big Racks
14. Lights Out
© 2019, Seth Barmash. All rights reserved.