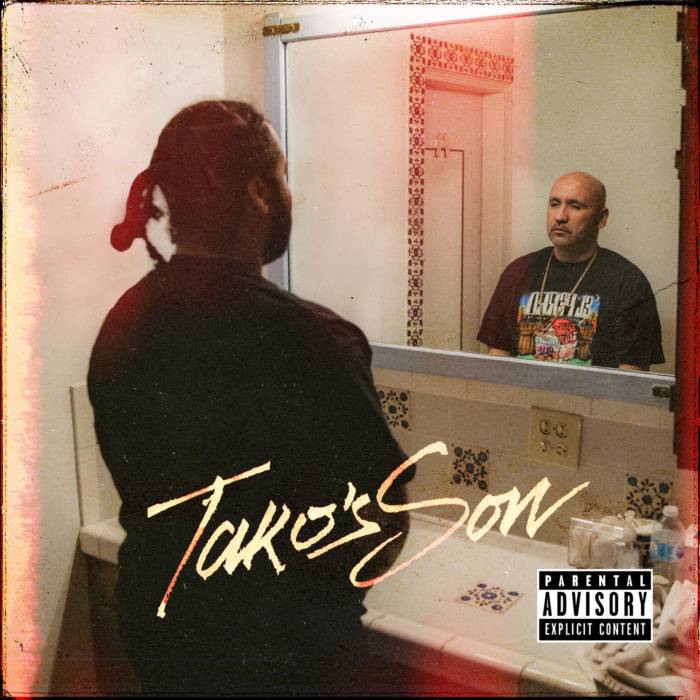 Rucci
 has been through enough: in a short span his father (a well-known, respected Piru) was deported, the same year his MackkRucci partner Sean Mack was fatally shot, and his uncle (another role model who shares his nickname) was sentenced to 35 years. The 25 yo rapper is using his wisdom and charisma to change the narrative on his life and his city.
Tako's Son 
is 
Rucci
's biggest and most personal endeavor so far. 
Rucci
 spits rapid-fire on "La Bamba," is glass-half-full on "Keep Going," (a song he wrote just two days after Sean Mack passed), his voice inflects raspy on the determined, "I Just Wanna Ball," and he finds a way to shoutout his hometown of North Inglewood, aka Norf, on nearly all of the album's 14 tracks. It features fellow LA mainstays like Shoreline Mafia, RJMrLA, AzChike, 1TakeJay, Kalan.frfr, and more.
"The Inglewood native, 24, has raw neighborhood-star quality that leads to raucous and overpacked live shows; his independently released 2018 El Perro mixes threats and paranoia with searing autobiographical lyrics." 
— 
Billboard
Tako's Son pays tribute to the father who raised him (pictured on the album cover below) and cements his spot as Inglewood's new flag-bearer throughout it's 14 tracks. Tako's Son is due 8/16 via EMPIRE.
Tracklisting
Still
Function in the Hood (ft Azchike)
I Aint Gon Lie
Lowrider
Never Finished (ft Lil Duece)
Get the Strap (ft Ohgeesy & Fenix Flexin)
La Bamba
Drop Out
I Just Wanna Ball
Fake Gon Hate (ft 1Takejay)
Nasty (ft Kalan FrFr)
Rags to Riches (ft RJMrLA)
Get Away (ft Romo)
Keep Going
© 2019, Seth Barmash. All rights reserved.