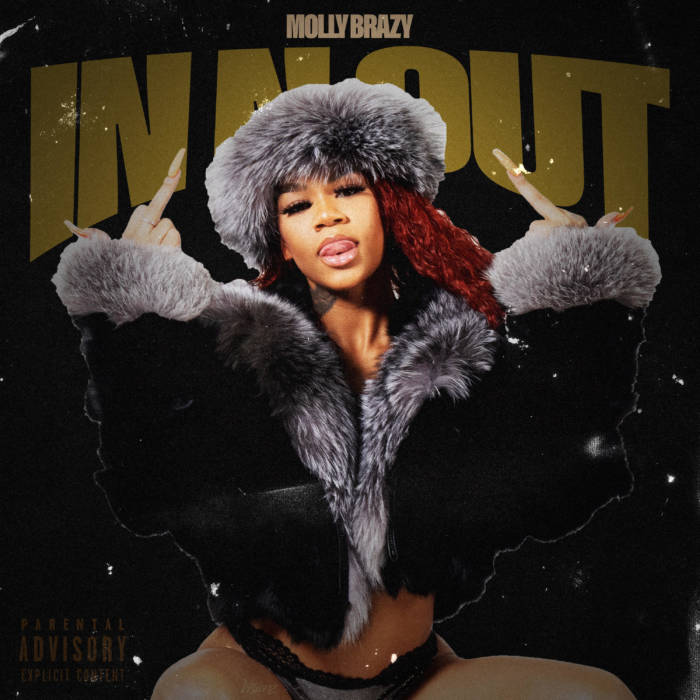 Detroit's unapologetic princess Molly Brazy storms in today with "In N Out" (unfortunately it's not about the Cali hamburger joint, but fortunately it's a banger). Flexing her getting money mindset, Molly gets bossy in this fast-paced 808-heavy slapper: "a** like your check I make it bounce/hit that b***h, I just be in nI'm out/trip to the bank I'm just n and I'm out." "In N Out" is the latest release from Built To Last, Molly's forthcoming project. Featuring Kash Doll, and production from Go Grizzly, Pooh Beatz, and more, Built To Last is due September 27th!
Built To Last, an album full of rapid-fire cadences, confident girl-anthems,  and melodic slappers. Built To Last follows the 2018 release of Queen Pin!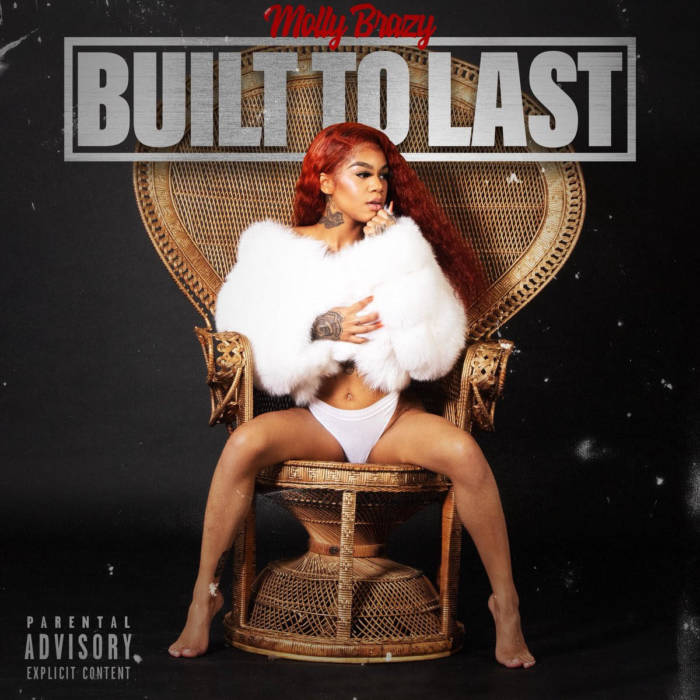 Gaining traction on the national scene with her preternatural rapping ability, Molly Brazy's growing fanbase and increasingly recognized talent helped her become an XXL Freshman Nominee for 2018. Only 20-years-old but already with a loyal legion of fans, Molly Brazy gained notoriety by uploading freestyle videos to Instagram, ballooning her presence to over 1.3M followers. With an additional 250k likes on Facebook, 106k followers on Twitter, and 60k likes on SoundCloud, Molly Brazy is renowned in the streets and on social media for her rapping prowess. In her short career, Molly Brazy has already collaborated with some of the most significant figures in Detroit rap, including BandGang, RJ Lamont, Rocaine, Big Qui$, and many others. Molly Brazy aka Big Brazy will continue to bring heat to the long Detroit winter.

Built To Last tracklist:

1. Knockem Out
2. Wood
3. All That
4. Count That
5. Snaxk (ft. Kash Doll)
6. In N Out
7. Uh Huh
8. Keep Em Comin
9. Break a Bank
10. Make It Rain
11. Everything Did
© 2019, Seth Barmash. All rights reserved.