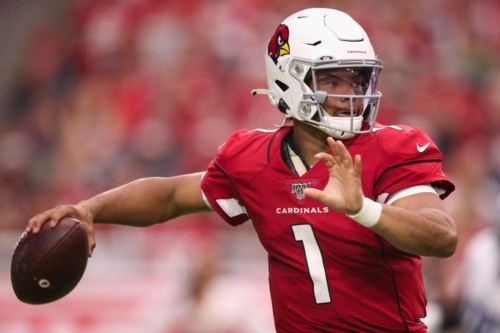 If you thought Week 1 of the 2019 NFL season was action packed, Week 2 won't disappoint you.
If your team is entering Week 2 without a win on the young season, don't worry, anything is possible on any given Sunday. There are a few big name who will make an impact on the field today and on Monday night.
One of the biggest stories of the week has been New York Jets quarterback Sam Darnold missing time with Mono. In the same division, the New England Patriots are making noise after signing wide receiver Antonio Brown. No word on if Brown will play for the Pats but I believe he will.
Before you get set for a day of entertainment, checkout My Week 2 for the 2019 NFL season. Follow @eldorado2452 on Twitter and Instagram for all your sports news.
NFL 2019 Week 2 Predictions
Cardinals 21 Ravens 23
Chargers 17 Lions 31
Colts 28 Titans 17
49ers 27 Bengals 24
Jaguars 14 Texans 35
Vikings 24 Packers 21
Cowboys 31 Redskins 16
Seahawks 30 Steelers 27
Bills 17 Giants 14
Patriots 35 Dolphins 12
Chiefs 42 Raiders 35
Saints 25 Rams 28
Bears 14 Broncos 10
Eagles 37 Falcons 17
Browns 28 Jets 18
© 2019, Eldorado2452. All rights reserved.